Dear Friends,

This year we welcomed over 800 new students to our already 2000 strong international student body. These students come from over 90 different countries, making IDC Herzliya the most international university in Israel. We wish them much success on their academic journey ahead and encourage them to make the most of all the campus has to offer.

I was very honored to have joined over 500 new Raphael Recanati International School students and staff on the Ethel and Leonard Tigay Family Orientation Trip to the Negev, which included a visit to David Ben Gurion's grave. This was a wonderful way to get to know one another and Israel before the students begin their journey at IDC Herzliya.

We take pride that our faculty staff are leaders in their fields with many having joined us from Ivy-League universities. We open the academic year with the addition of three new and unique graduate degrees, recently added to our existing English programs.
Please read below on the unique entrepreneurial spirit driving our achievements at IDC Herzliya.

With best wishes,
Jonathan Davis
Vice President External Relations
Head of the Raphael Recanati International School
WELCOME EVENING FOR PARENTS OF NEW RRIS STUDENTS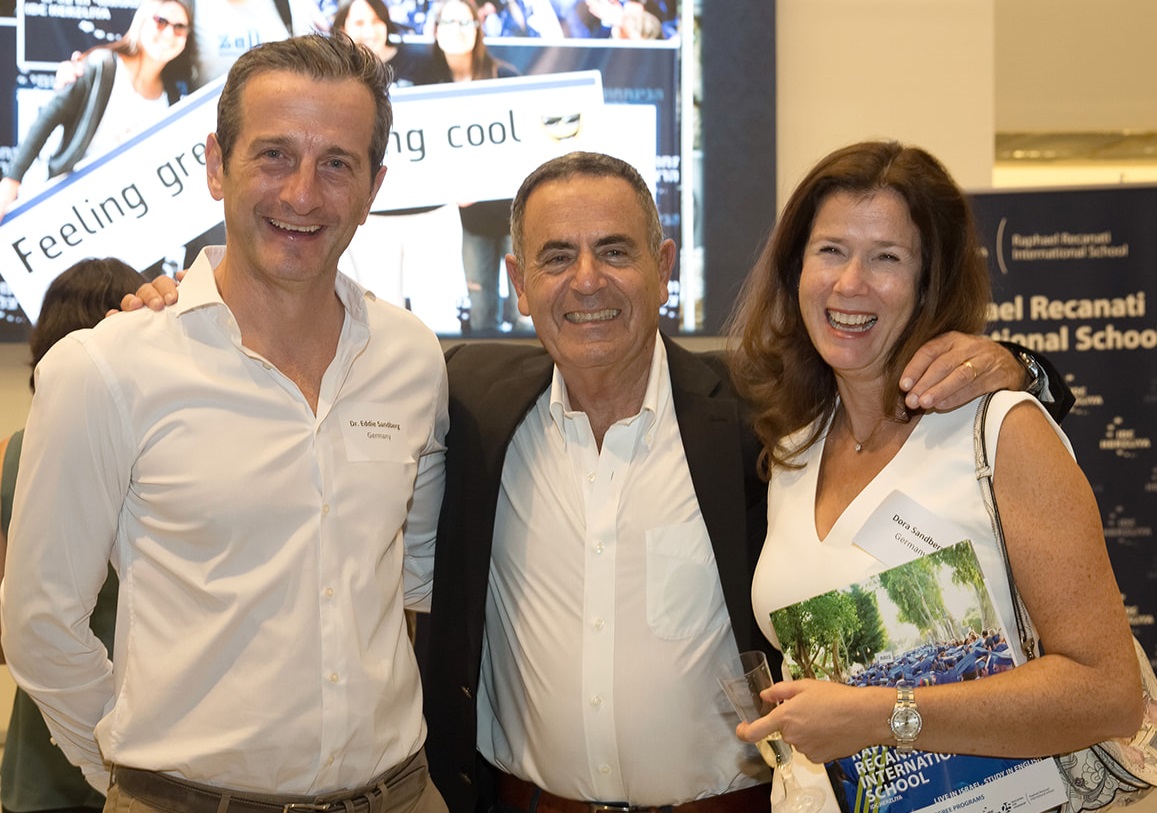 It was heart-warming to welcome over 180 parents of new students at the orientation cocktail event held at the end of October. The evening was a wonderful opportunity for students and parents to get to know the team at the Raphael Recanati International school and meet faculty staff. Among others we have new students from France, India, Mexico, Barbados, Brazil, Turkey and Guatemala starting this year.
"PROVIDING A DEGREE IN ENTREPRENEURSHIP WAS A UNIQUE STEP"
PROF. URIEL REICHMAN
IDC Herzliya featured in the
Economist's InnovationMatters
, as an example of the unique entrepreneurial spirit in Israel, encapsulated at IDC Herzliya.
Since its founding 25 years ago, IDC Herzliya has promoted the values of innovation and entrepreneurship, with the launch of the Zell Entrepreneurship Program, IDC's flagship honors program. When the Adelson School was established in 2016, it became the hub of the IDC's entrepreneurial activities. The school provides programs in English and Hebrew and offers both undergraduate and graduate experiential programs that combine academics with hands-on activities outside the classroom.
According to Prof. Uriel Reichman, president and founder of IDC Herzliya "
we built the Adelson School of Entrepreneurship, which is a first of its kind definitely in Israel but I think also all over the world
".
Watch
more for a fascinating insight into Israel's culture of ambition and innovation.
ONE OF THE MANY SUCCESSFUL START-UPS OUT OF THE ADELSON SCHOOL OF ENTREPRENEURSHIP: EDGE

Students participating in a physical education Edge workshop
After serving 5.5 years in the IDF as an officer in a combat elite unit Egoz,
Asaf Gazit
founded his start-up
Edge
, while studying at the
Adelson School of Entrepreneurship
.
Edge
is a global educational program that develops qualities such as innovation, creativity, entrepreneurship through a unique program.
"Everything we do at Edge is to challenge the status quo of the education and personality development world, we believe that this is an existential need for humanity's future and we dare to think and act differently
", Gazit says.
Edge's successes can be measured by an overall improvement in mental and emotional well-being of the participants, with grades significantly improving.
The company today has experience with over 4000 trainees, 15 successful camps and league competitions and currently works with over 35 municipalities.
For more info:
www.EdgeTec.io
UNIQUE NEW GRADUATE PROGRAMS IN ENGLISH
MA in Human Computer Interaction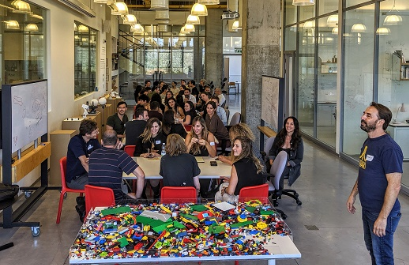 New MA students with Dr. Oren Zuckerman at MiLab
The miLAB (Media Innovation Lab) and ARL (Advanced Reality Lab) at the Sammy Ofer School of Communications are offering a new and unique MA degree in Human-Technology Interaction (HCI), which is the first of its kind in Israel. Similar to leading programs in top universities in the US and Europe, such as the MIT Media Lab, the program provides students the methodologies and skills required to lead user-centered products in technology companies, interactive experiences in design companies, and cutting-edge research in academic and industry innovation labs. The program is headed by Dr. Oren Zuckerman, who received his PhD from MIT.
Watch
Director of MiLab, Dr. Oren Zuckerman give more info on the program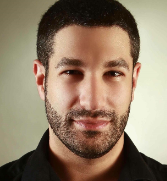 Program Head, Dr. Elishai Ezra Tsur
MSc in Machine Learning & Data Science
- The Efi Arazi School of Computer Science offers an innovative MSc in Machine Learning & Data Science, aimed at providing a comprehensive understanding on how machine learning and data-driven methods have developed and penetrated almost all areas of modern life. The program will provide skills and tools, in fields such as machine learning, algorithms, databases, and statistical inference.
According to Dr. Tsur:
"As we move deeper into the 21st century, the combination of science, technology and data is increasingly evident."
Dr. Tsur received his PhD from the Hebrew University.
Program Head Dr. Guy Hochman
MA in Behavioral Economics
- A first-of-its-kind MA program in Behavioral Economics in the field of decision-making, which began to receive particular recognition after Kahneman (2002) and Thaler (2017) were awarded the Nobel Prize in Economic Sciences. The program attempts to answer questions such as: What factors influence our decisions when we take economic risks? Do we use emotion or logic when making decisions? According to Dr. Hochman,
"the MA program in Behavioral Economics integrates aspects of economics and psychology, and provides insight aimed at improving public and economic policies"
.
Dr. Hochman received his PhD from the Technion - Israel Institute of Technology.
For more
watch
here an interview by Jonathan Davis, Vice President of External Relations and Head of the Raphael Recanati School with Dr. Guy Hochman and Dr. Elishai Ezra Tsur, heading up the new MA programs.